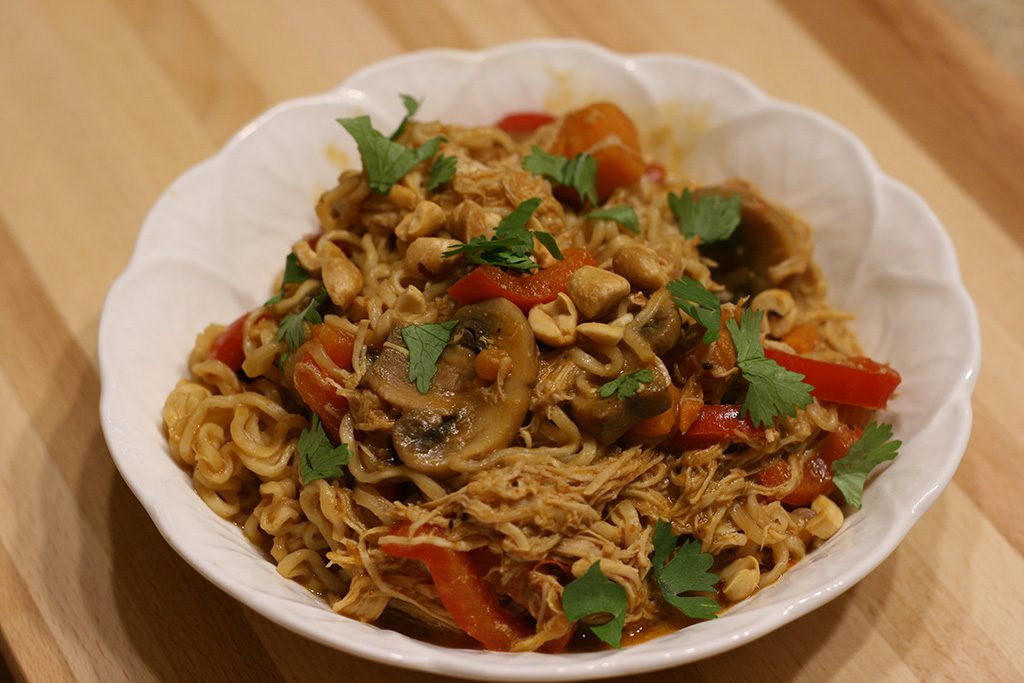 This soup is like a really fancy ramen soup. Peanut butter and red curry paste give this soup a lot of flavor, which is a huge difference from ramen and the flavor packet. Ramen has been a staple for many people for a long time, so this new version might bring back some memories. When I was cooking this, I was thinking about the first time I had ramen. It wasn't something I ever remembered eating at home. I was in high school and had went to a friend's house after school and she made some ramen for me. I thought it was an odd after school snack, but gave it a try. I think I might have only had one bite and didn't eat any more. I'm not sure what I didn't like about it, maybe the flavor was weird or it was just too plain. I hadn't even bought any since then, but this soup really was a really good second try on ramen. If you want to add tons of flavor and texture to boring ramen, then definitely give this recipe a try.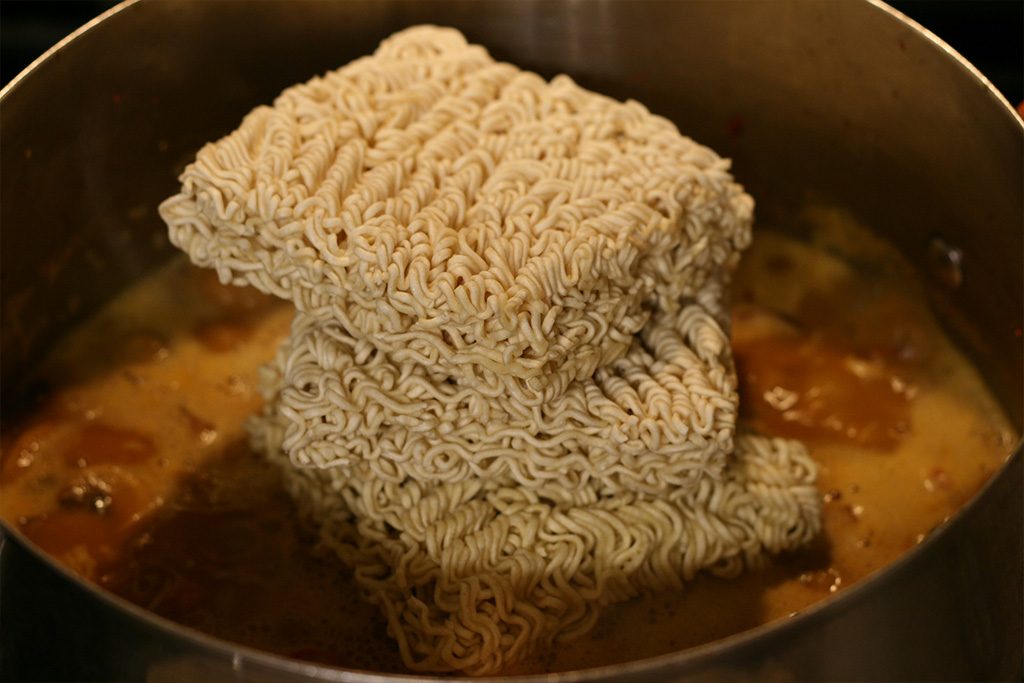 Ingredients:
1 Tablespoon sesame oil
1 sweet potato, peeled and chopped small
2 red bell peppers, thinly sliced
1 teaspoons fresh ginger, grated
1 clove garlic, minced
1 sweet potato, peeled and chopped small
2 red bell peppers, thinly sliced
12-16 oz mushrooms, sliced
¼ cup Thai red curry paste
2 teaspoons paprika
3 cups shredded cooked chicken
4 cups chicken broth
14 oz can coconut milk
½ cup creamy peanut butter
¼ cup lite soy sauce
1 lime, juiced
4 packages ramen noodles, seasoning packets discarded
chopped peanuts, for garnish
chopped cilantro for garnish
Heat oil in a large pot over medium heat and cook the sweet potatoes and bell peppers until tender, about 8-10 minutes.
Add ginger and garlic, cooking for about 1 minute. Add mushrooms and cook while stirring frequently for about 5 minutes to softened them.
Stir in red curry paste and paprika.
Add shredded chicken, broth, coconut milk, peanut butter, soy sauce, and lime juice. Bring to a bubble then add the ramen noodles. Cook while stirring for 3-4 minutes until the noodles are cooked.
Serve with chopped peanuts and fresh chopped cilantro.
Yield: 6-8 servings