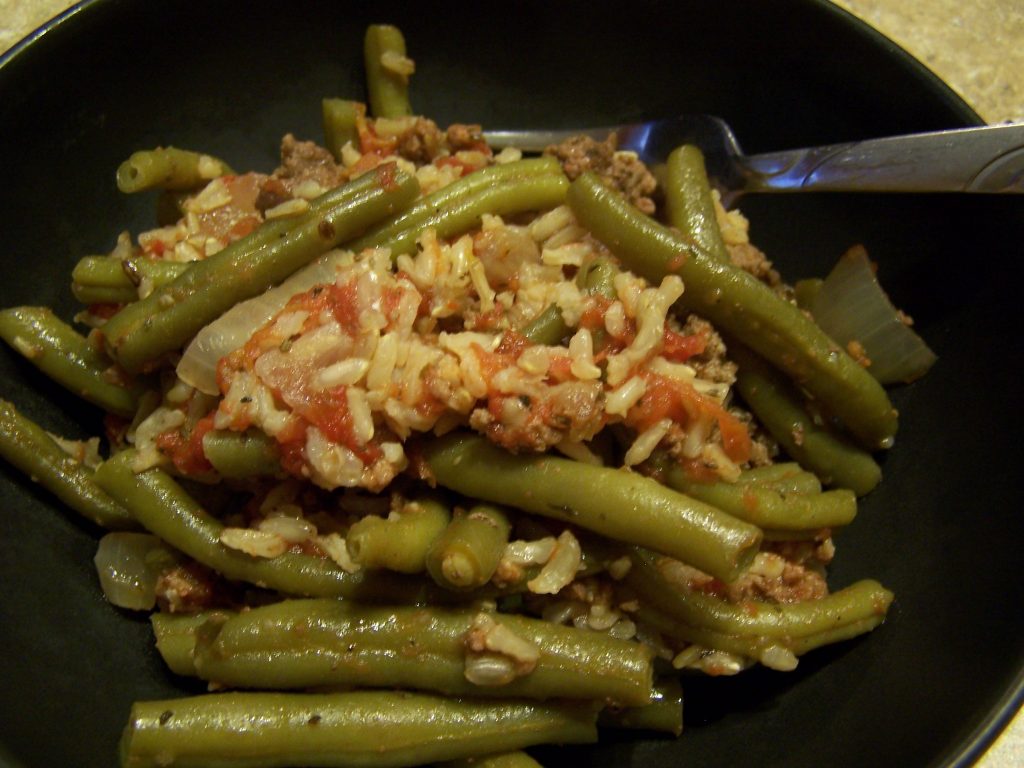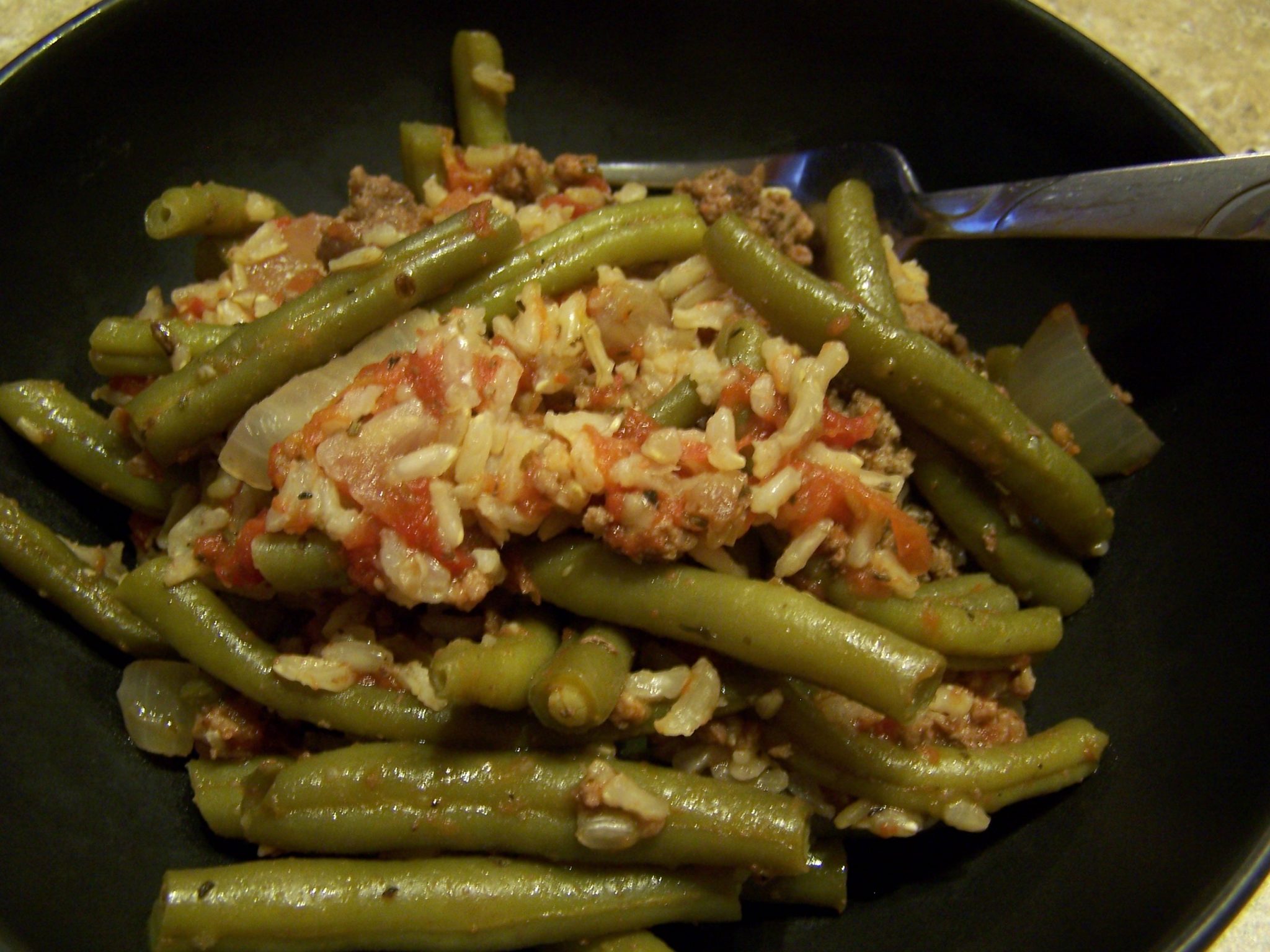 I believe this recipe came from a Taste of Home magazine many years ago.  I modified it slightly and really liked the results.
Ingredients:
1 Tablespoon Extra-Virgin Olive Oil
1 lb ground beef
1 onion, chopped
1 clove garlic, finely grated
1 can diced tomatoes with green chilies
1 lb green beans, cut into 2-3 inch pieces
½ cup uncooked long grain brown rice
1 teaspoon Worcestershire sauce
1 teaspoon hot sauce
Salt & pepper
Heat the olive oil in a large skillet over medium-high heat.  Add the beef and cook until browned.  Add the onion and garlic to the skillet and cook until softened, about 5 minutes.
Add in the remaining ingredients.  Bring to a bubble, reduce heat , cover and simmer until rice is tender, about 40 minutes.
Serves: 4