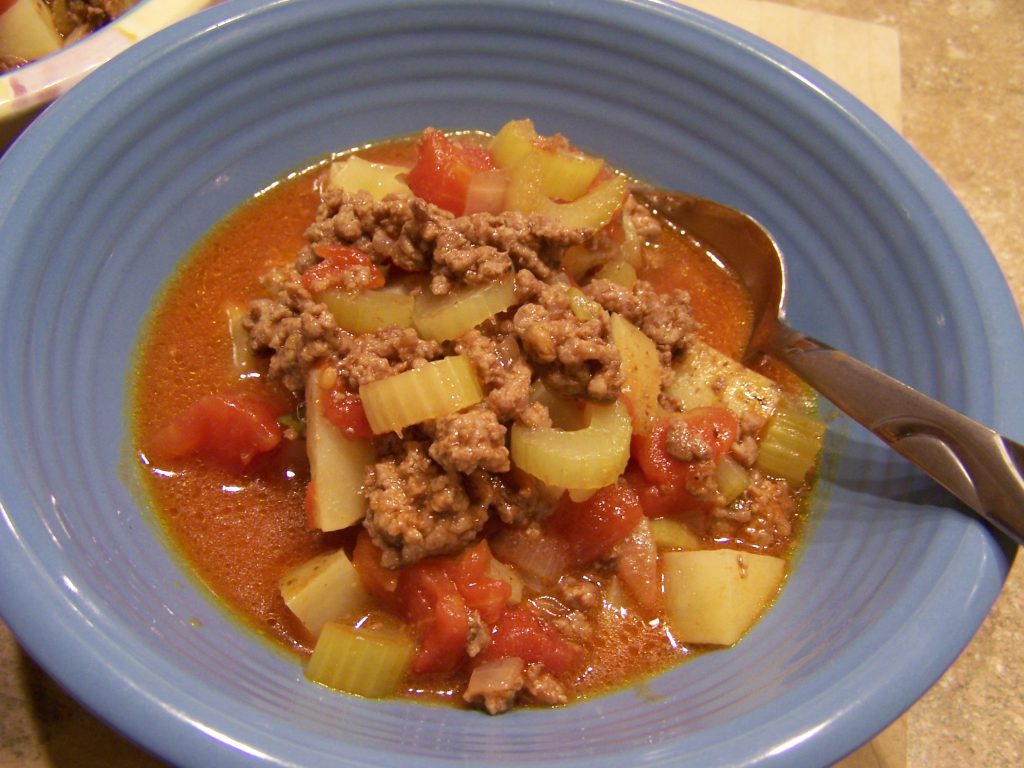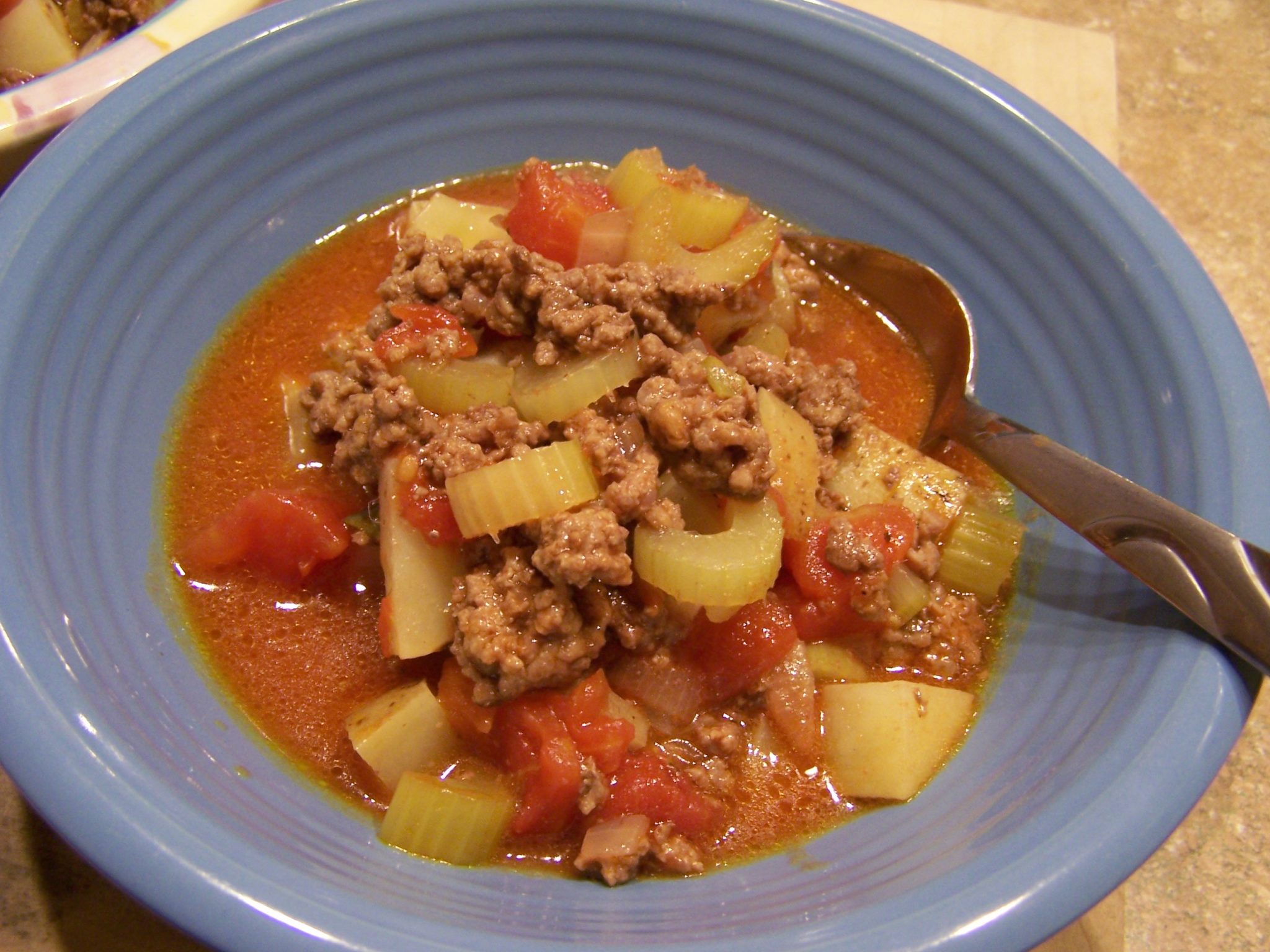 This is another recipe from AllRecipes.com that I adapted for what I had on hand.  This was a very quick and easy meal to put together.
Ingredients:
1 Tablespoon Extra-Virgin Olive Oil
1 lb Ground Beef
1 Small Onion, diced
1 (28oz) Can Diced Tomatoes
1 Cup Diced Celery
2 Cups Potatoes, cubed
Salt & Pepper to taste
Heat the olive oil in a large pot over medium-high heat.  Add the beef and onion and cook until the beef is no longer pink and the onions are tender.
Stir in the tomatoes, celery and potatoes.  Bring to a boil, reduce heat, cover and simmer until the potatoes are tender, about 30 minutes.
Season with salt & pepper to taste.
Serves: 4