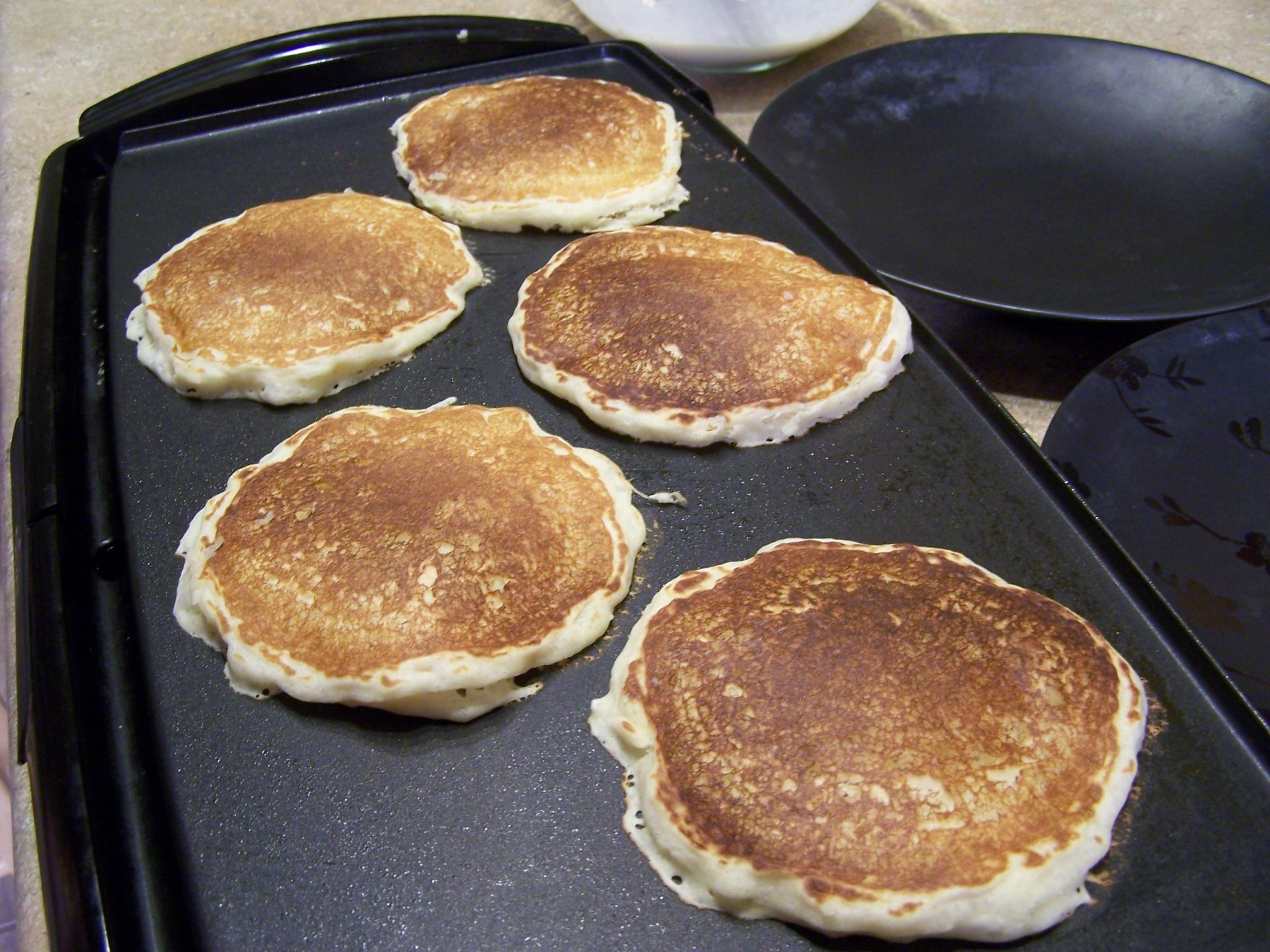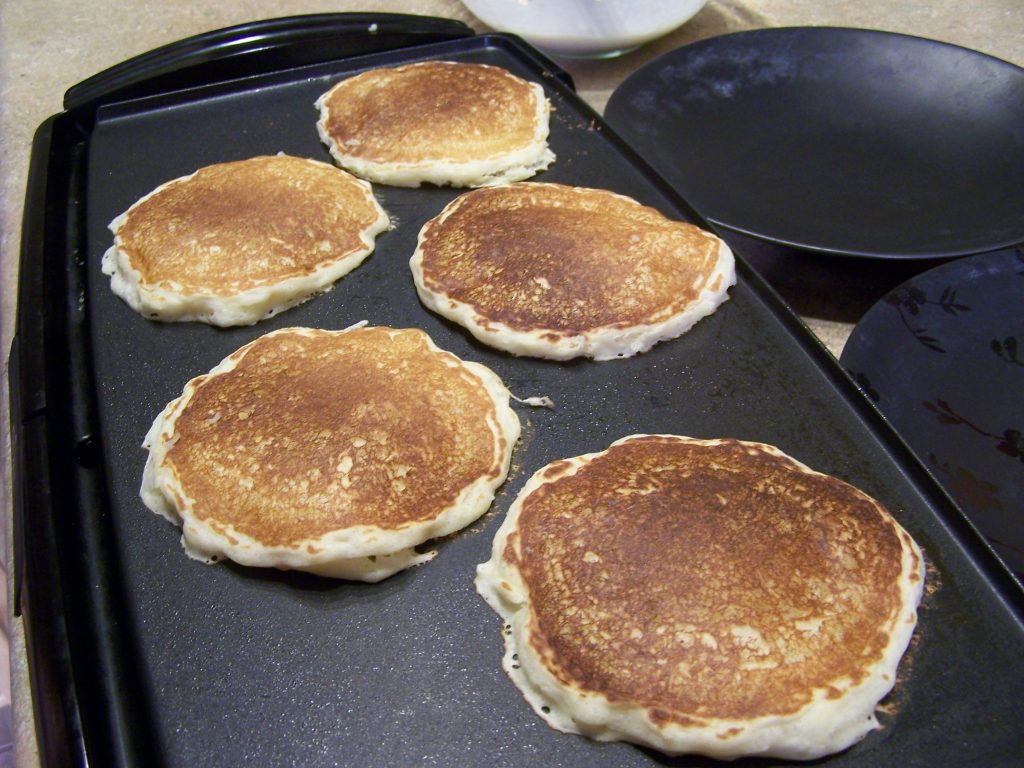 This is a super easy pancake recipe that I found on AllRecipes.com a few years ago.
Ingredients:
1 Cup All-Purpose Flour
2 Tablespoons Sugar
2 Tablespoons Baking Powder
1 teaspoon Salt
1 Egg, beaten
1 Cup + 3 Tablespoons Milk
2 Tablespoons Vegetable/Canola Oil + more for greasing the griddle pan
In a large bowl, combine flour, sugar, baking powder and salt. Stir in the egg, milk and oil until just combined.
Heat a lightly oiled griddle pan to medium/high heat. Ladle about 1/4 cup of the pancake batter. Cook until browned on both sides.
Serve with fruit, syrup, butter, powdered sugar or whatever you like on your pancakes.
Please follow and like us: