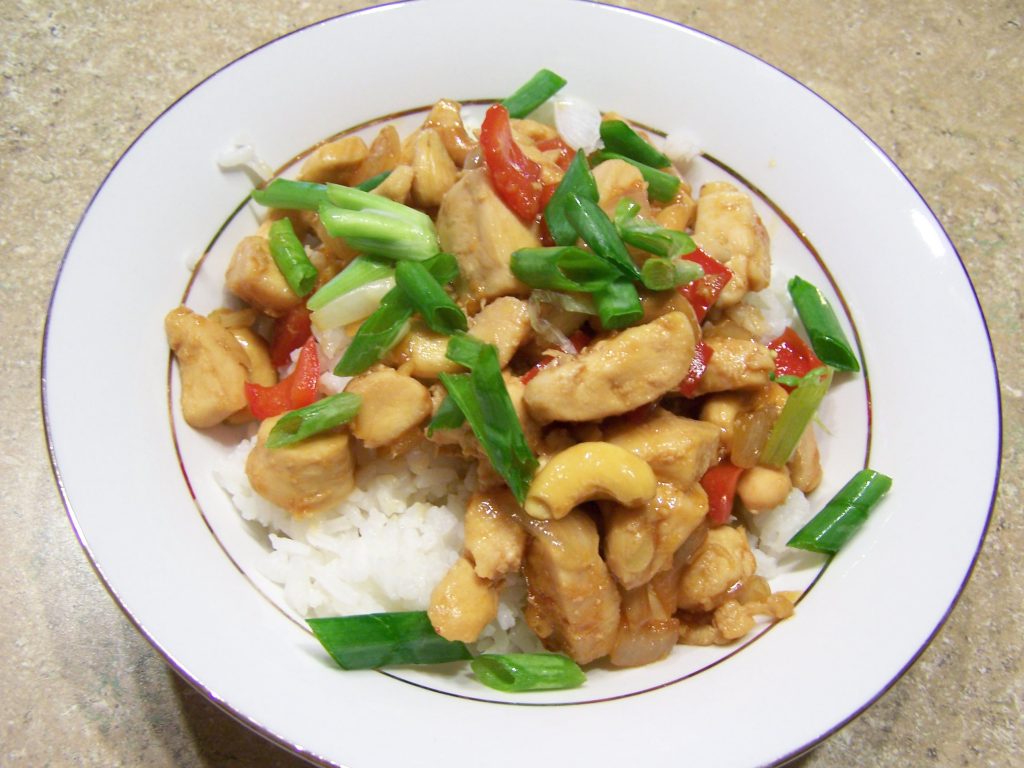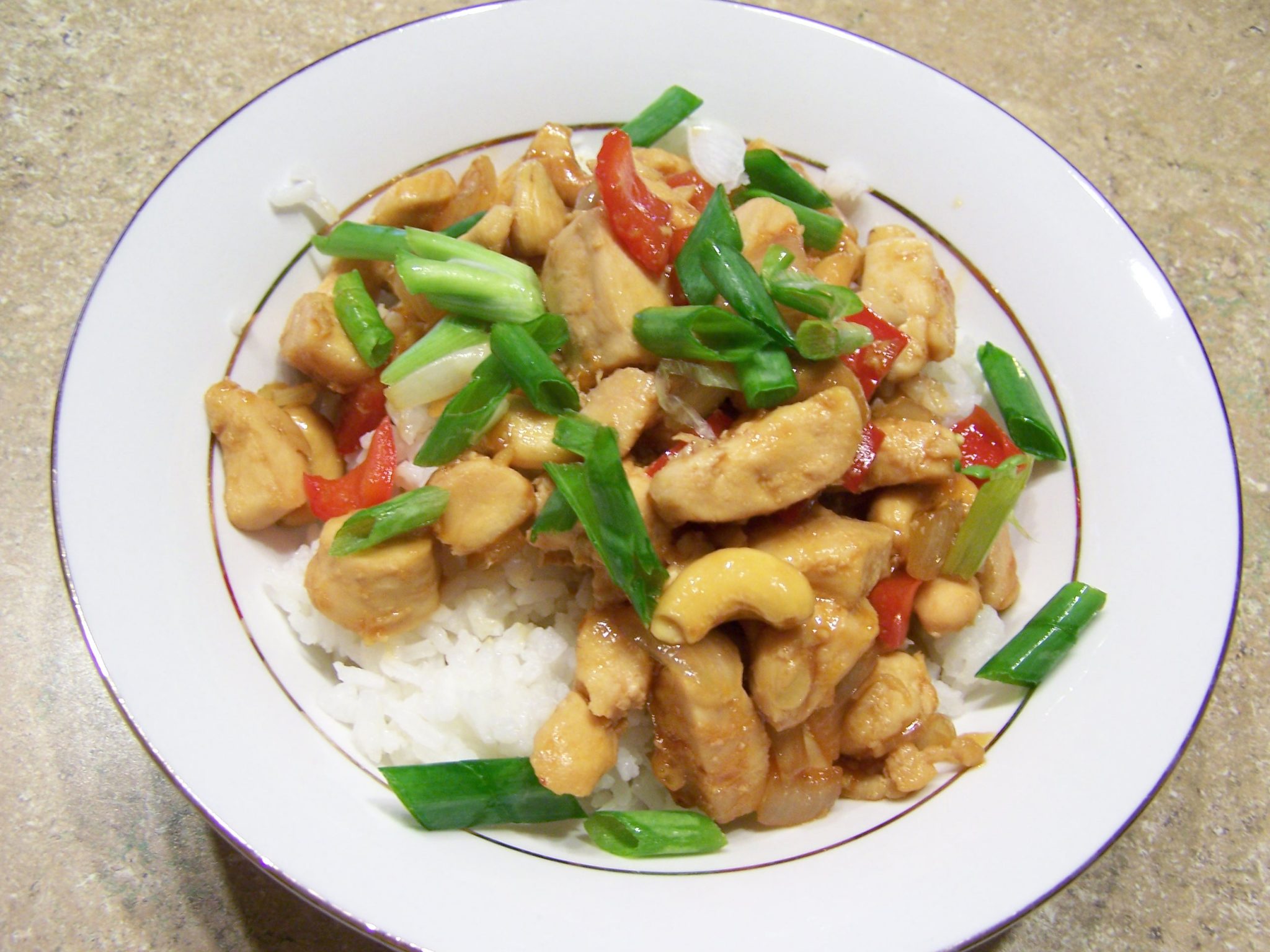 This recipe is inspired from one of my favorite cooks, Rachael Ray, and is so delicious. It gets the great orange flavor from orange marmalade. This is great over brown or white rice. I normally use brown, but all I had was white. Enjoy!
Ingredients:
3 Tablespoons Extra-Virgin Olive Oil
1 ½ lbs boneless, skinless chicken breasts, cut into bite sized pieces
Salt & Pepper
1 red bell pepper, chopped
1 onion, chopped
3 cloves garlic, finely grated
1 inch of ginger, peeled and finely grated
1 Tablespoon hot sauce (Franks Red Hot Sauce)
2 Tablespoons Soy Sauce
¼ cup hoisin sauce
¼ cup orange marmalade
½ cup chicken stock (or water)
½ cup regular or roasted cashews
4 green onions, sliced
Start the rice now if you are planning on serving it over rice (2 cups of uncooked rice).
Heat 2 Tablespoons of olive oil in a skillet over medium-high heat. Add the chicken, season with salt & pepper, and cook until browned, about 5-7 minutes. Reserve the chicken on a plate.
Add the remaining 1 Tablespoon of olive oil to the pan along with the bell pepper, onion, garlic and ginger. Stir-fry until tender, about 3-5 minutes.
Combine the hot sauce, soy sauce, hoisin, orange marmalade and stock together in a small bowl. Pour this mixture into the pan. Add the chicken back to the pan and stir to combine.
Add the cashews and cook for another minute.
Serve over rice with green onions on top.
Serves: 4