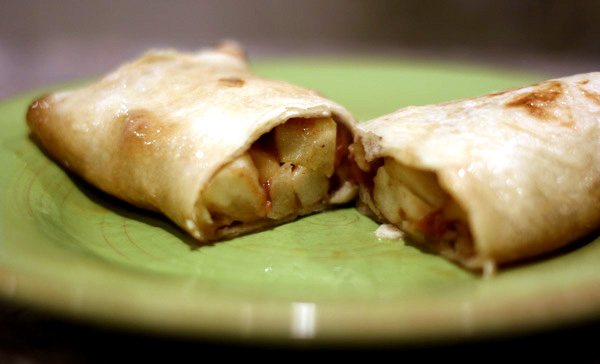 Another favorite dessert is apple pie, and these Apple Enchiladas taste just like warm apple pie.  No need to hassle with making pie crust with Apple Enchiladas.  Just roll them up inside a tortilla and they are done.  The brown sugar gives these Apple Enchiladas a delicious caramel taste.  Enjoy!
Ingredients: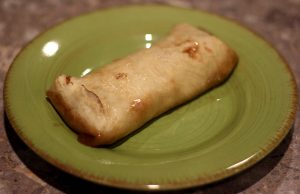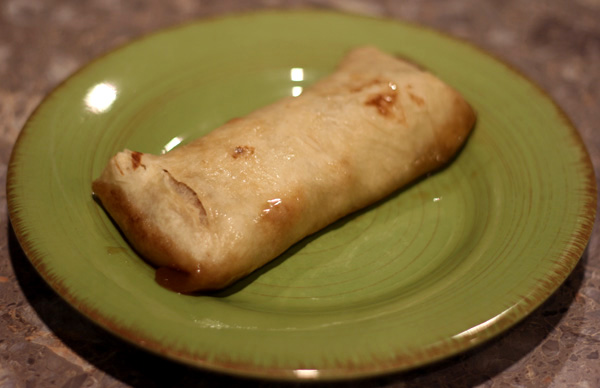 4 Granny Smith Apples, peeled, cored and cut into small chunks
2 Tablespoons Butter
1/4 Cup Brown Sugar
1 teaspoon Cinnamon
1/4 teaspoon Nutmeg
2 Tablespoons Flour
6 Tortillas
Sauce-
1/2 Cup Butter
1 Cup Brown Sugar
1/2 Cup Water
Preheat oven to 350°F.
Add apples, butter, brown sugar, cinnamon, nutmeg and flour to a large skillet over medium high heat.  Cook until tender.
Prepare the sauce by combining butter, brown sugar and water together in a small saucepan.  Bring to a bubble over medium/high heat, reduce heat and simmer for about 3 minutes.
Roll the apple mixture in the tortillas, folding the ends in like a burrito.  Place in a buttered casserole dish.  Pour the brown sugar sauce over the enchiladas.  Bake for 20 minutes.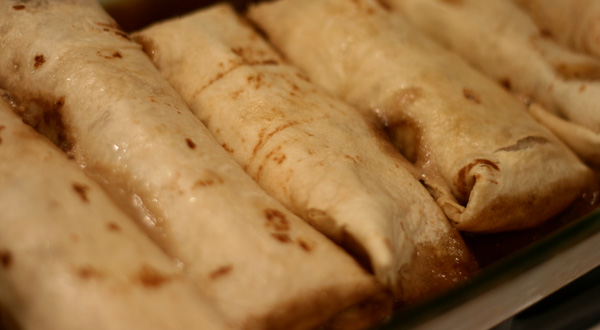 Yield: 6 Apple Enchiladas