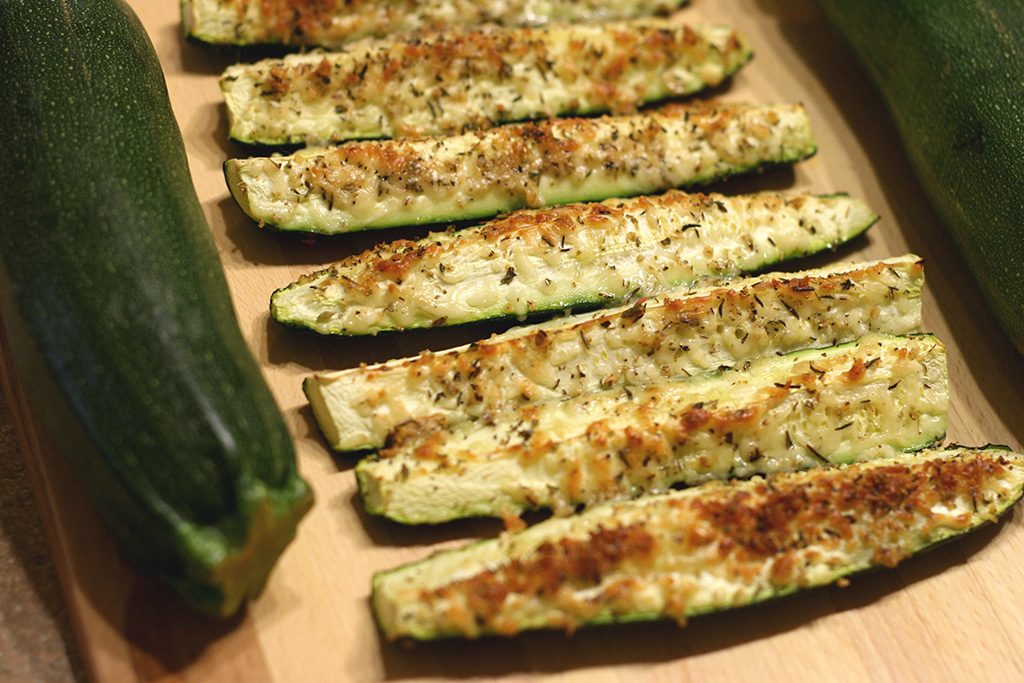 This parmesan zucchini spears recipe is a tasty side dish that's fancy enough to entertain with and simple enough to make any night of the week. I hope you give this a try.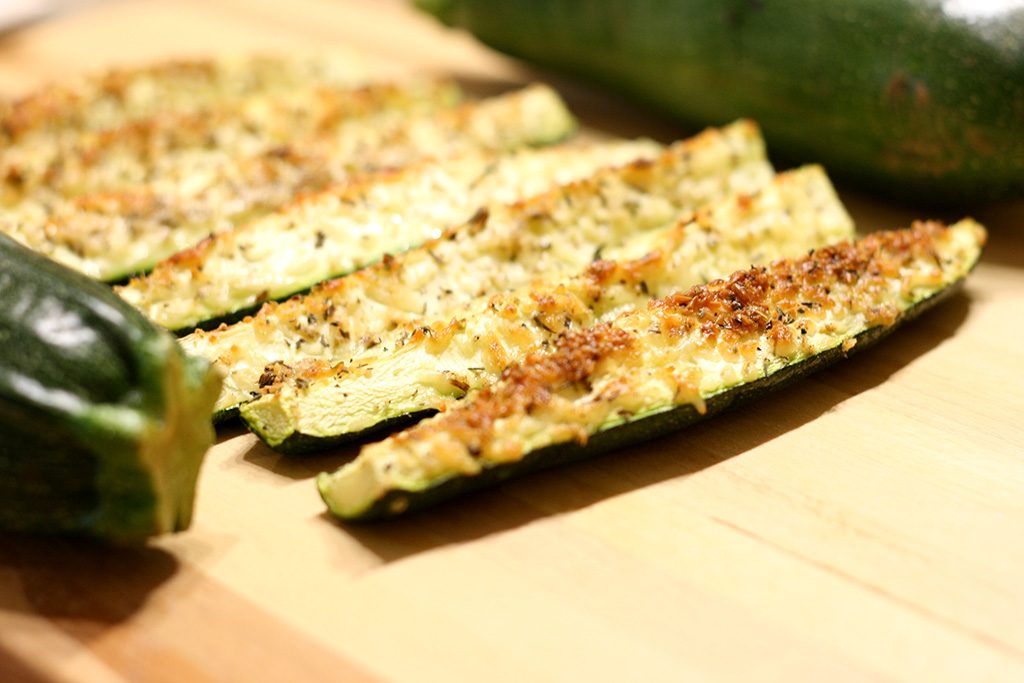 Ingredients:
4 zucchini, quartered lengthwise
olive oil
1/3 cup grated parmesan cheese
1/2 teaspoon dried thyme leaves
1/2 teaspoon dried oregano
1/2 teaspoon garlic powder
Salt and pepper
Preheat oven to 350°F.
Line a baking sheet with foil and put a cooling rack on it. Spray with nonstick cooking spray.
Arrange the zucchini spears on the cooling rack pan. Drizzle with olive oil to help the cheese mixture stick.
In a small bowl, combine parmesan cheese, thyme, oregano, and garlic powder. Season with a pinch of salt and a few grinds of black pepper. Evenly coat zucchini with cheese mixture.
Bake until tender, about 15 minutes. Brown them under the broiler for 2-3 minutes.
Yield: 4 servings