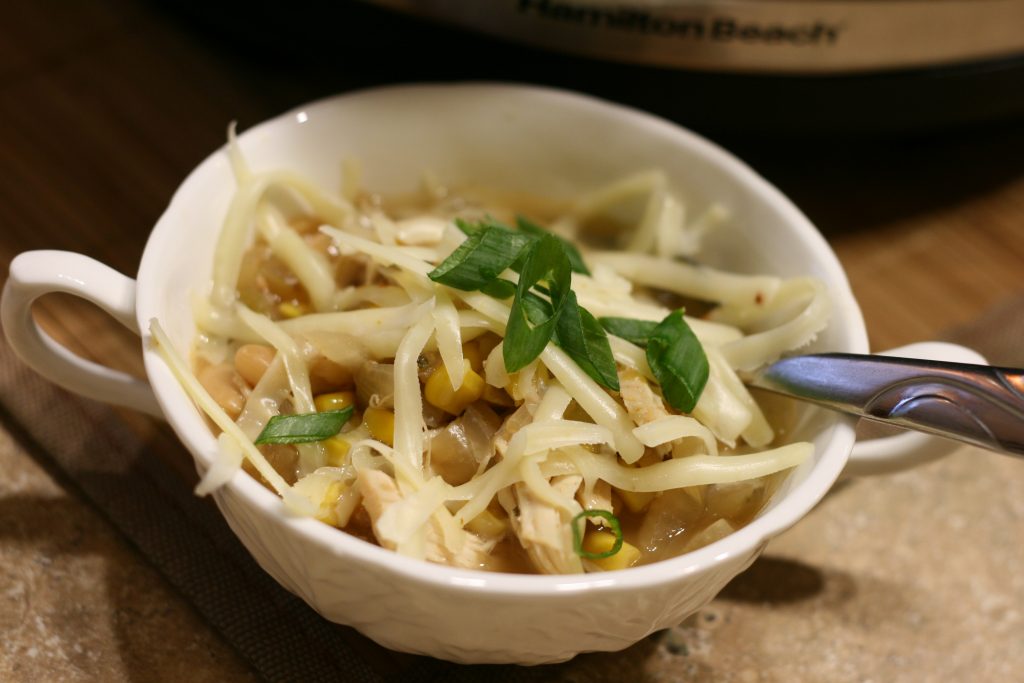 I feel like slow cooker recipes can either be amazing or total flops. Like huge belly flops in a hot crock of failure. I sure have had my share of slow cooked disasters. This white chili turned out really good though. Chloe ate two bowls of chili for dinner! It is always good to find a kid approved slow cooked meal. She enjoyed it with some shredded sharp cheddar cheese on top because she thought the pepper jack was too spicy. The other kids really just ate cheese and didn't bother with the chili. Oh well, can't win them all.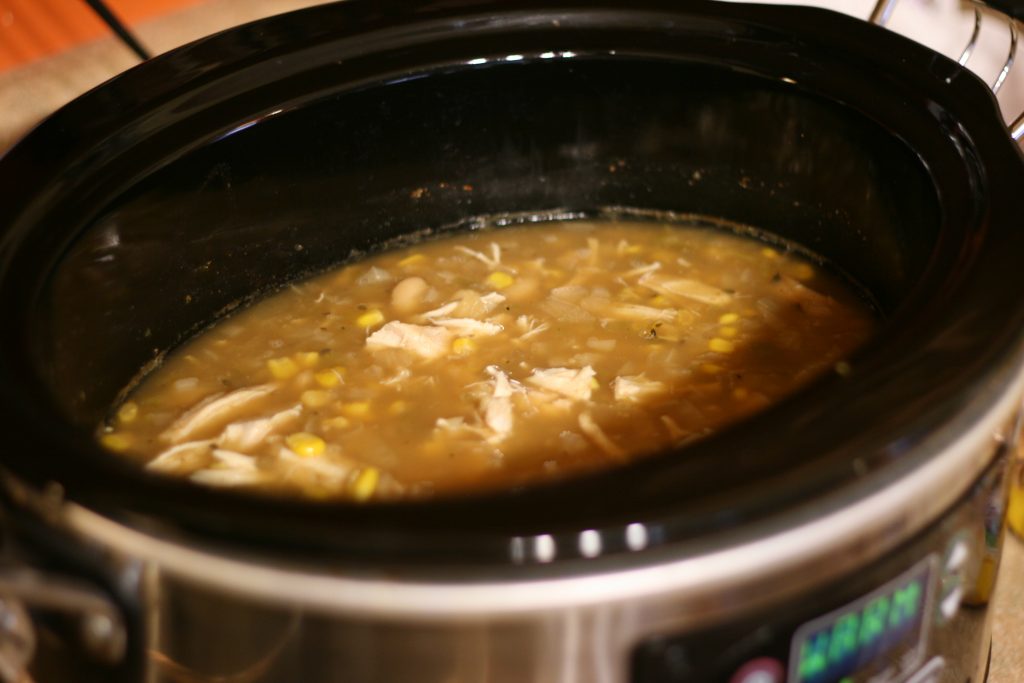 When prepping this meal, I threw a second set of ingredients in a zip top bag, labeled it (don't forget to write on the bag before filling it!), and threw it in the freezer for another day. It cooks up just as good after freezing. All you have to do is thaw it overnight. I like to set the bag in some kind of container in case the bag leaks to save the fridge from a mess. Then you slow cook it as normal.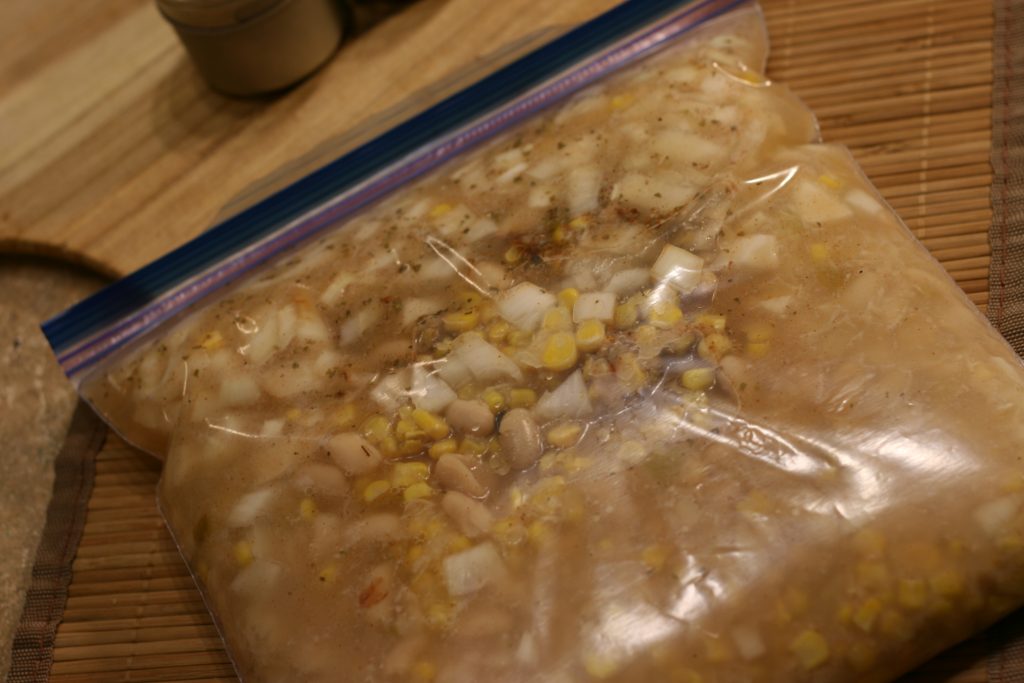 After the chili finishes cooking, all you need to do is shred the chicken. I found it easier to take the chicken out and shred on a plate.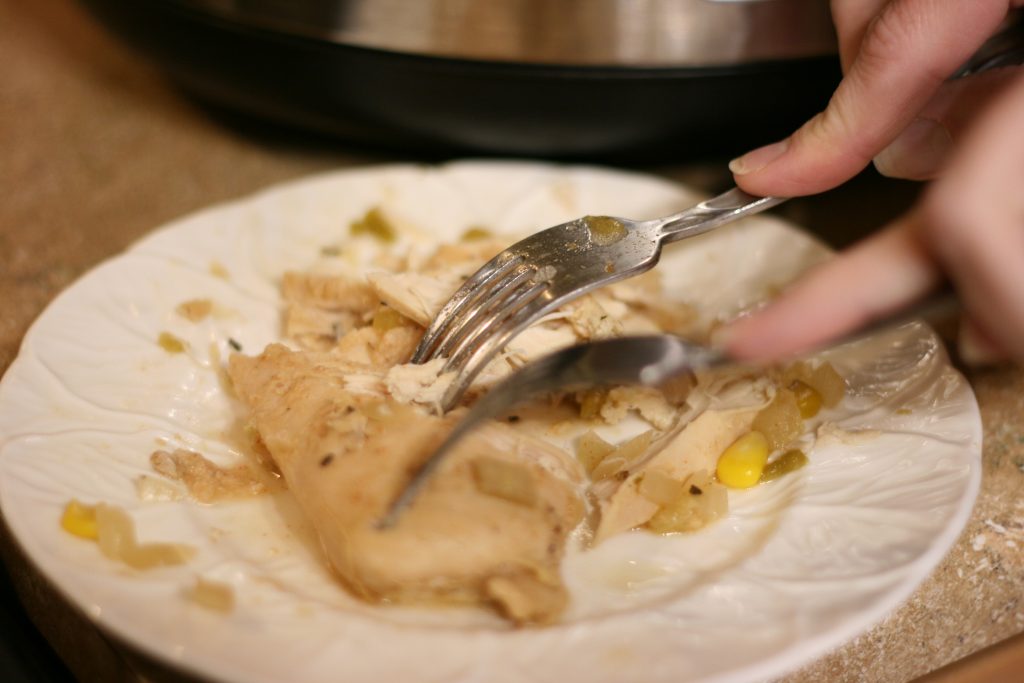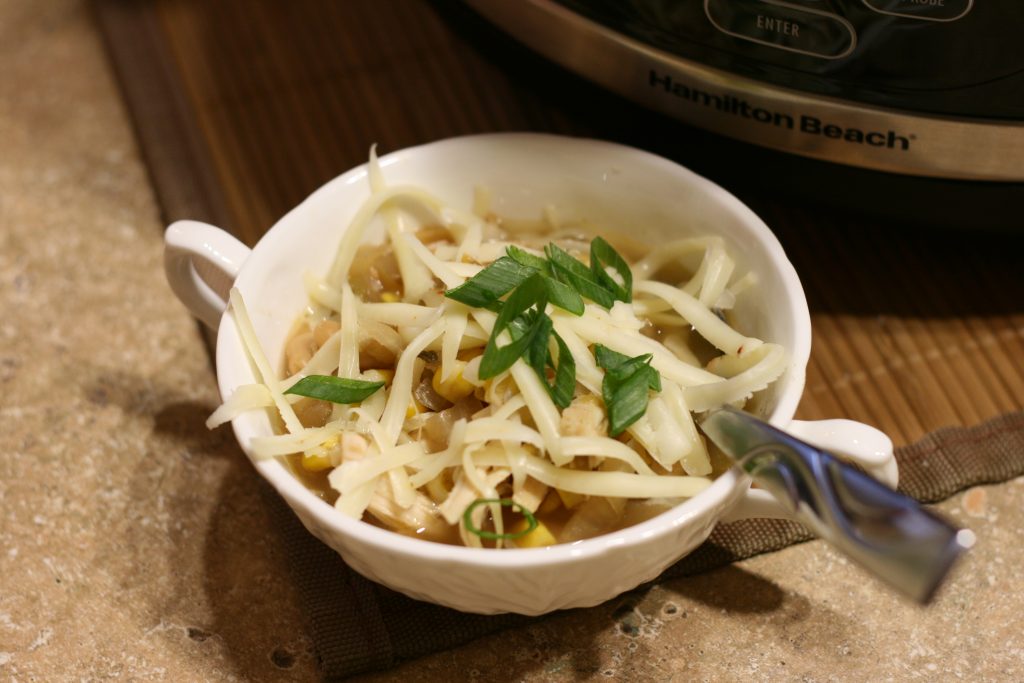 Ingredients:
1 lb boneless/skinless chicken breasts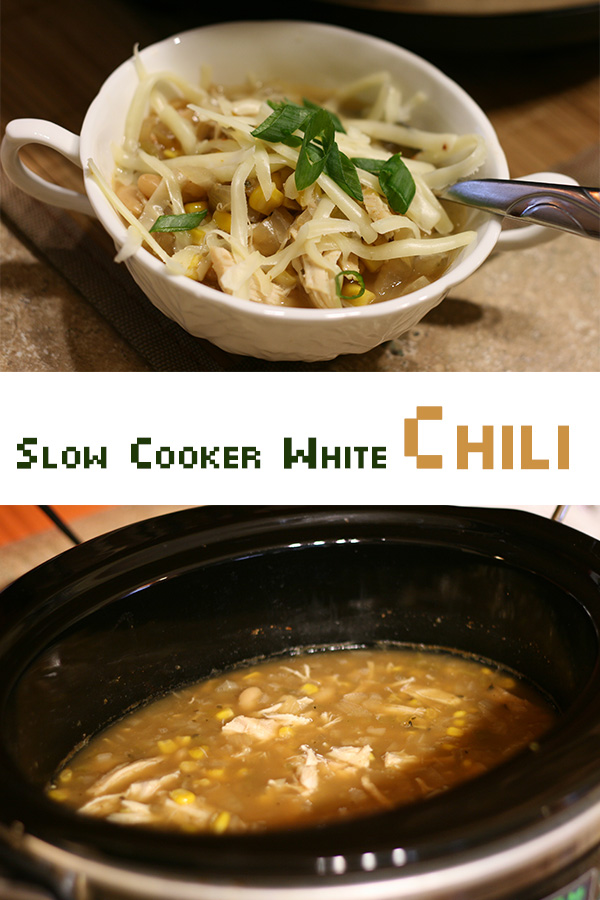 4 oz can diced green chiles
2 cups frozen corn
1 1/2 teaspoons oregano
1 teaspoon paprika
1 teaspoon chili powder
1/2 teaspoon salt
1/4 teaspoon black pepper
1 small onion, diced
4 cloves garlic, minced
2 (15 oz) cans white kidney/cannellini beans, rinsed & drained
3 cups chicken broth
shredded pepper jack cheese, for serving
green onions, for serving
Blend 1 can beans with 1 cup chicken broth in a food processor or blender.
Add chicken, green chiles, corn, oregano, paprika, chili powder, salt, pepper, onion, garlic, blended beans, beans, and chicken broth to the slow cooker.
Cook on low for 6 hours then shred the chicken.
Serve with shredded pepper jack cheese and green onions.
If making for a freezer meal, place chili ingredients in a zip top bag and freeze flat. Thaw overnight in the refrigerator and cook on low for 6 hours.
Yield: 4-6 servings